World Water Week 2018
Mise à jour 30.11.17
---
---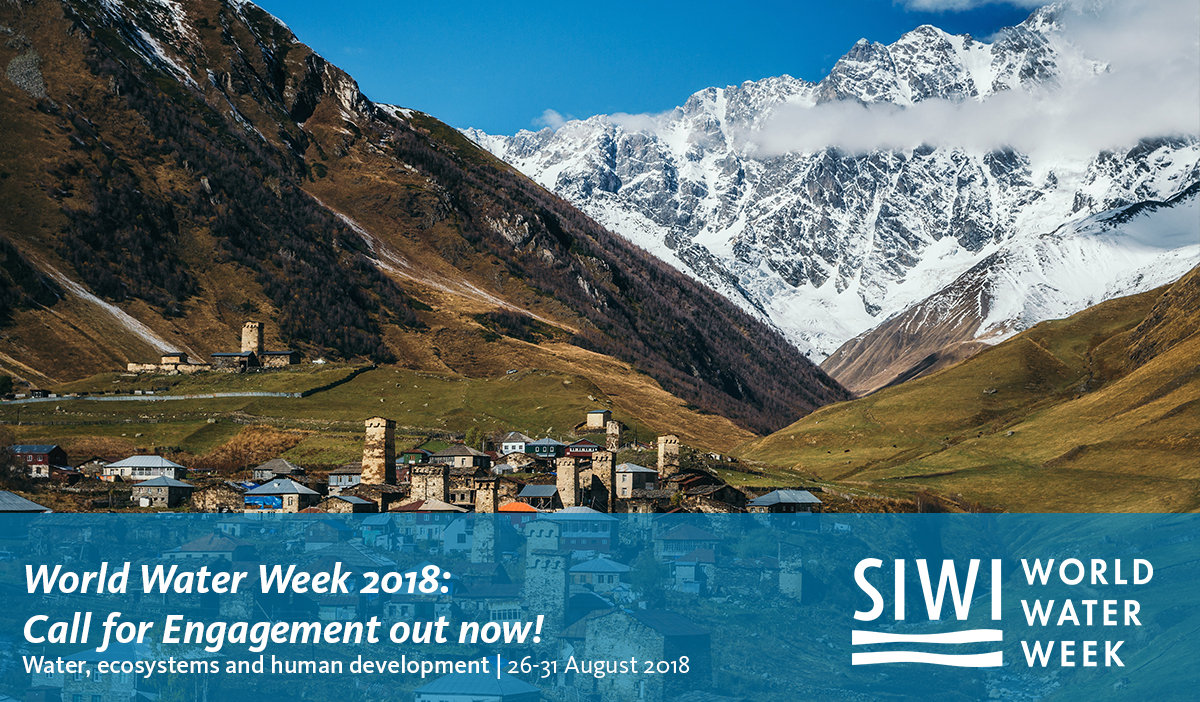 Start preparing for World Water Week 2018 with the Call for Engagement!
In 2018, World Water Week will focus on the very basis of our existence. The theme "Water, ecosystems and human development", outlined in this Call for Engagement, covers the ecosystems on which all life depends, and the critical role of water in their functions.
The Call provides an overview of how to engage in the Week. You'll find all necessary information for submitting abstract proposals, convening sessions, and volunteering. You can also visit the website for more information. Submissions for abstracts and events are now open!
You can also get an insight into the nine seminar topics of 2018.
Engage now!
Read the Call for Engagement here!
Call for young professionals to help develop World Water Week 2018!
SIWI is seeking nine committed young professionals to provide support to World Water Week's Scientific Programme Committee.
Joining the Young Scientific Programme Committee is an opportunity for young professionals to expand their network and gain valuable experience!
All self-nominations need to be received by 3 December 2017.

Explore the Overarching Conclusions!
Check out the 2017 World Water Week Overarching Conclusions and relive important discussions and moments through an interactive platform! Explore here.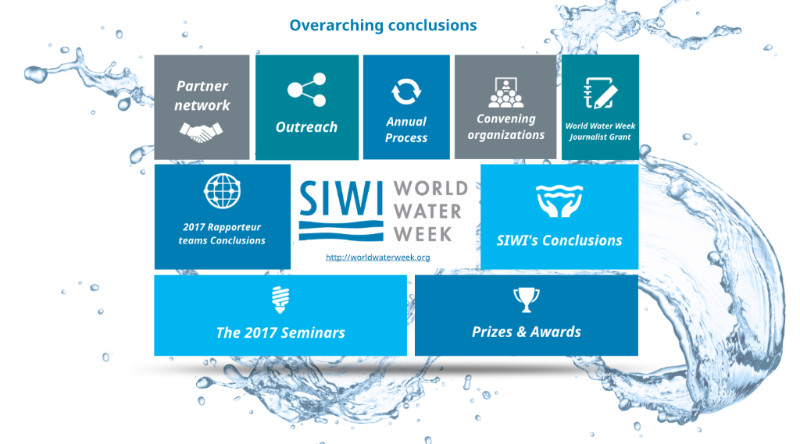 ---
---