The executive secretariat of the French Water Partnership (FWP)
The FWP secretariat is a permanent team under the operational responsibility of an Executive Director who works under the authority of the President of the Partnership. This team is in charge of internal operations at the FWP, the organisation of the governing bodies and the association's external communication.
It serves as an interface between the various categories of members and is in charge of preparing France's presence at international events and forums.
This team also guides and coordinates many working groups set up to encourage debates, prepare for participation in international events relatives to water and the recommendations supported at such events.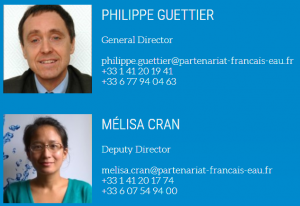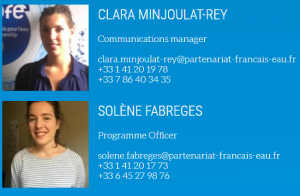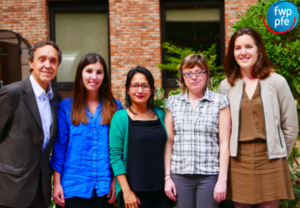 ---
Postal Adress
Secrétariat du Partenariat Français pour l'Eau
51, rue Salvador Allende
92027 Nanterre Cedex FRANCE