COP27 in Sharm el-Sheikh
The 27th Conference of the Parties to the United Nations Framework Convention on Climate Change (COP27) will be held in Sharm el-Sheikh from November 6 to 18, 2022 under the chairmanship of the Arab Republic of Egypt. As every year, the French Water Partnership will be present through its members and its secretariat.
This page is dedicated to the events and initiatives of the FWP and its members during COP27. The information below is updated in real time, do not hesitate to come back to the page regularly.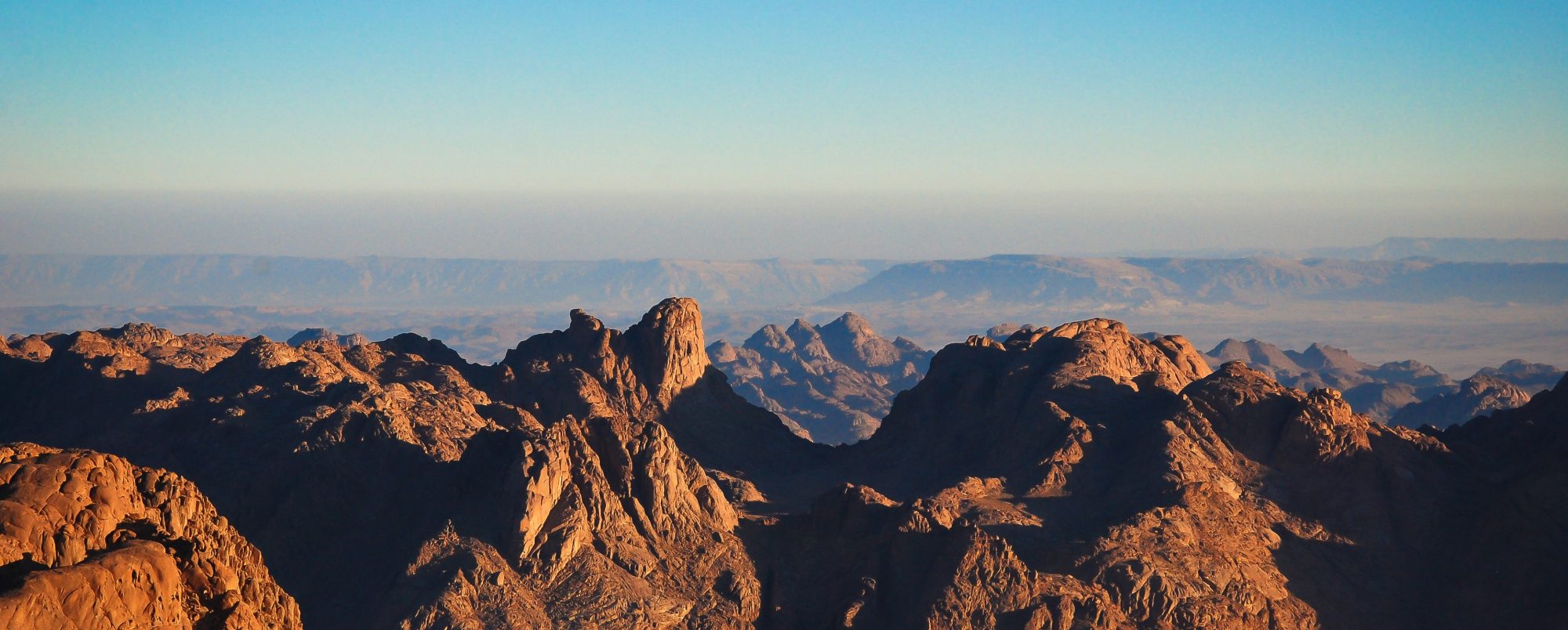 The French Water Partnership will be present throughout the two weeks of the COP. Partner of the Water and Climate Pavilion, the PFE is also co-organizer and/or contributor to several events on other forums.
All times are given in Egypt time zone (UTC+2)
Mercredi 9 novembre 2022
When water and sanitation services contribute to climate change mitigation
More and more cities in the southern and northern hemispheres are experiencing chronic water stress. With climate change, these situations will become increasingly common around the world. Water is one of the main markers of the impacts of climate change and changes in water regimes will require many adaptation measures for the main activities that depend on this resource.
Making large volumes of good quality water available to users implies, in addition to good management of water resources, the implementation of other production factors, such as desalination, requiring significant additional energy resources. Achieving the SDGs will increase the pressure on our natural resources and requires us to look at ways to improve the efficiency of our production processes. The treatment and transport of drinking water and wastewater accounts for between 1 and 18% of electricity consumption in urban areas. As such, the water sector can contribute to the reduction of greenhouse gas emissions. The FWP will present elements related to its latest publication which reviews the techniques available to reduce GHG emissions: leakage control and water and energy saving, wastewater recycling, etc. These solutions will be illustrated by concrete examples of operations implemented for or by local utilities.
When : 11:45 – 12:45
Where : Water & Climate Pavilion
Who : FWP & IWA
Jeudi 10 novembre 2022
Managing water stress in the face of climate change
Droughts are some of the most devastating impacts of climate change and pose a significant and increasing threat to global water security. This session will discuss the latest science around droughts, consider long-term trends towards aridification, and explore the implications for developing long-term solutions for climate resilience. The session will also discuss how to promote collective actions for water-related disaster risk reduction, climate change adaptation, and resilience in the case of river basin management through global showcases.
When : 09:15 – 10:15
Where : Water & Climate Pavilion
Who : FWP, AGWA, Republic of Tajikistan, Japan Water Forum, Center for Climate and Resilience Research
Samedi 12 novembre 2022
Achieving climate change adaptation and mitigation through water resilience
Accelerating the application of improved water management solutions is key for both adaptation and mitigation and can be strengthened through transboundary/basin-level cooperation. The event will showcase how to mobilize means of implementation, incl. finance, for water to address climate goals.
When : 15:00 – 16:30
Where : Hatshepsut hall
Who : UNECE, UNESCO, WMO, ESCWA, FAO, UNCCD, UNDP, UNECA, UNICEF and WHO coordinated by UN- Water with the support of AGWA, CDP, French Water Partnership, GWP and SIWI
Lundi 14 novembre 2022
Water Action Event – The power of water: reaching climate security through water by cross-sectoral, inclusive and ambitious action
The event will showcase recent signals of change in water for climate from around the globe with a particular focus on the global south. By demonstrating tangible solutions through Nature-based solutions for water resilient agriculture and urban city resilience the event seeks to inspire more ambitious water action. The aim is to offer a cross-sectoral perspective that moves beyond thematic silos by including non-traditional water voices and the potential for non-state actors to broaden and deepen engagement globally. Also, by building a business case for water the event will showcase opportunities for accessing finance flows for water and climate related implementations. The event will include the launch of initiatives aiming to close the financial gap from the private sector and financial institutions, including tangible solutions on how this can be scaled up.
When : 10:00 – 12:00
Where : Ibis
Who : SIWI, WRI, IWMI and High-Level Climate Champions – Contributions from TNC, INBO, FWP, FDCO, AGWA, SWA
Lundi 14 novembre 2022
Basin of rivers, lakes & aquifers: the right scale for adaptation to climate change
Floods, drought, and other extreme weather events are subject to an increased frequency and intensity. Water is the medium through which climate change is felt, and our societies are collateral victims. That is why our societies need to adapt themselves to be able to cope with these extreme events. Water management at basin level offers an effective adaptation solution that brings together all the stakeholders, reconciling their water use taking into account this new climate context and its constraints and leading investment projects in territories where the benefits will be  optimum. The French Water Agencies and their partners on international cooperation projects will promote the basin level management dedicated to the adaptation to climate change, and the urgency to make it a political priority at the United Nations Water Conference 2023.
When : 17:00 – 18:00
Where : Pavilion France
Who : FWP, International Office for Water, INBO, French Water Agencies
Mardi 15 novembre 2022
UNFCCC Official side-event : Groundwater, key resource for adaptation
Water is a vital and precious resource for all of us in order to achieve the objectives of sustainable development. From food security to sanitation and hygiene, from the preservation of continental ecosystems to marine environments, it is at the heart of our lives and is the primary marker of climate change. This session aims to make the invisible visible. This is the theme chosen by the United Nations for the 2022 edition of World Water Day. Indeed, more than half of the world's domestic water consumption and more than 40% of agricultural irrigation comes from groundwater. This will be an opportunity to review the state of knowledge on the world's groundwater resources and their evolution in relation to global and climate change. Then, the panel will present and discuss challenges, best practices and solutions from around the world (developed and developing countries) in order to enable the preservation and integrated management of groundwater as well as the adaptation of aquifers in a changing climate. A session that will highlight groundwater and show how it can contribute to  achieve the SDGs.
When : 11:30 – 13:00
Where : Osiris
Who : FWP, Entreprises pour l'Environnement, International Office for Water, INBO
Mardi 15 novembre 2022
Nature-based solutions for freshwater ecosystem restoration and climate resilience
Freshwater ecosystems are/should be an important piece of climate adaptation and mitigation strategies due to their ability to capture/store carbon and enhance resilience. Yet, these ecosystems are being lost/degraded more rapidly than any other ecosystem types. This session will focus on freshwater ecosystem restoration as a nature-based solution to climate change. It will provide examples on restoration at scale as well as discuss geographical, policy and investment priorities to enable restoration of freshwater ecosystems.
When : 14:30 – 15:30
Where : Water & Climate Pavilion
Who : FWP, Wetlands International, GIZ, FAO, American University in Cairo
---
Water & Climate Pavilion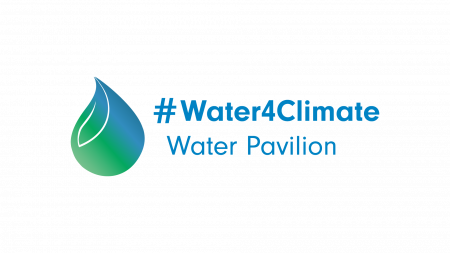 This COP will host a Water and Climate Pavilion for the second consecutive year. Through a message shared by stakeholders and a wide selection of side events, this pavilion will address all themes related to water and climate.
The purpose of the pavilion is to promote resilient water management in the face of the climate crisis and to provide concrete solutions to the audience. The pavilion thus seeks to identify and strengthen synergies between water stakeholders and stakeholders from other sectors in the context of climate change mitigation and adaptation.
The Water and Climate Pavilion will be accessible on site for Blue Zone accredited delegations. It is also possible to follow the side events of the pavilion online, without conditions of accreditation.
The pavilion is organized by the Egyptian Ministry of Water Resources and Irrigation and is supported by several international partners, including the French Water Partnership.
---
Messages from FWP and its members
---
Event programs from FWP's members