The French policy approach for the management of water resources and aquatic biodiversity – A source of inspiration for the implementation of the 2030 Agenda
Update 2019-11-27
---
---
| | |
| --- | --- |
| What makes France's management of water resources and aquatic biodiversity unique is that it acts in a spirit of solidarity at every level by including both the small water cycle (drinking water and sanitation) and the large water cycle (management of natural resources and aquatic biodiversity, etc.). The benefits of such an approach to management, which is able to adapt to a changing context, make a major contribution to the implementation of the 2030 Agenda and to its 17 Sustainable Development Goals. | |
With the support of the Ministry for the Ecological and Solidary Transition, and in partnership with the International Office for Water (OIEau), the Water Agencies, the French Biodiversity Agency (AFB), the French Professional Federation of Water Companies (FP2E), the French Development Agency (AFD), the Ministry of Europe and Foreign Affairs (MEAE), and the Martinique Water Office (ODE), the French Water Partnership has produced a guide aimed at the stakeholders throughout the world involved in managing water resources and aquatic biodiversity: countries, basin managers, local elected representatives, and all the public and private players concerned.
It aims to provide them with information about more than 50 years of French policy, which might be a source of interest to these stakeholders for their own policies and projects. It provides the keys to understanding, the major principles governing this dynamic, progressive approach, in accordance with the challenges, growing awareness, and innovative projects.
---
TAKE A LOOK AND LEARN ALL ABOUT THE MANAGEMENT OF WATER RESOURCES AND AQUATIC BIODIVERSITY IN FRANCE !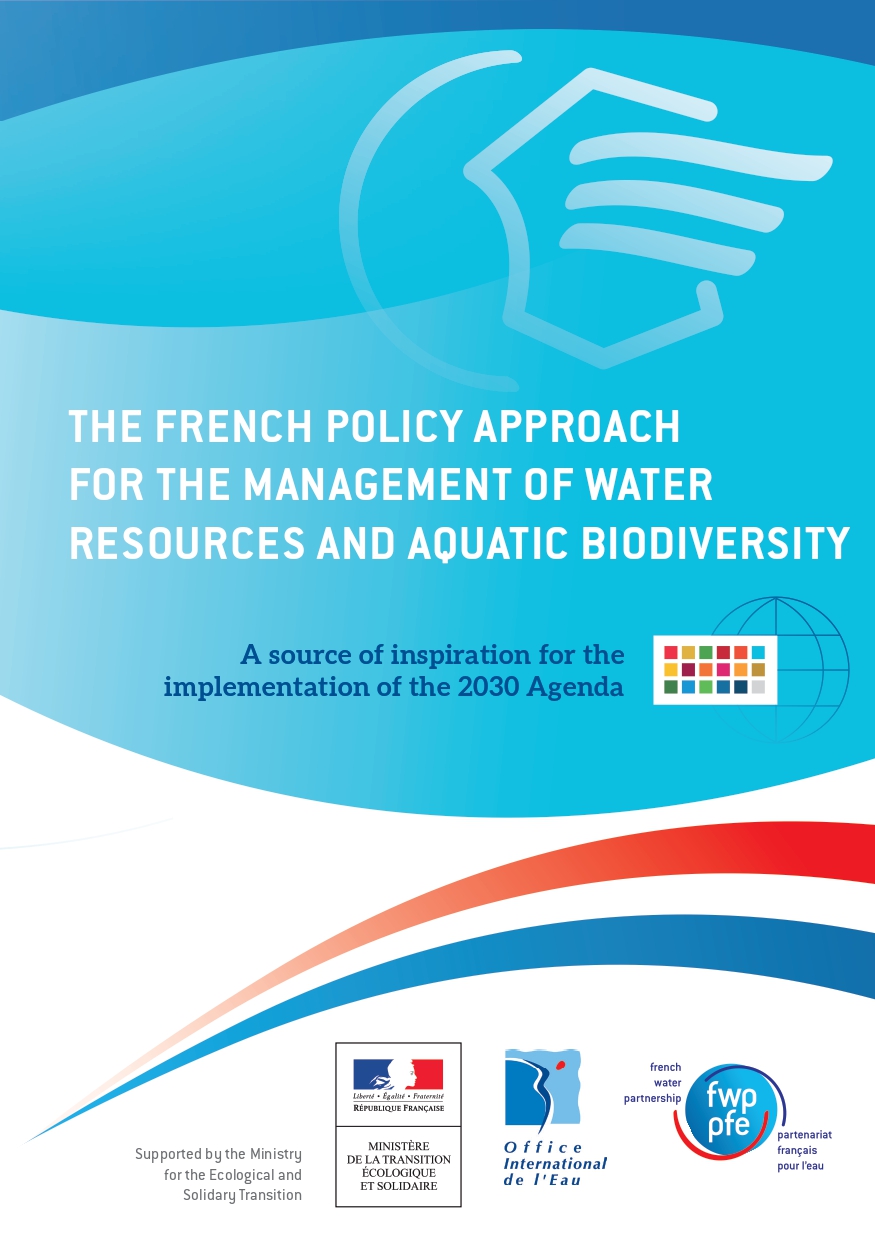 ---
DO YOU WANT TO FIND OUT MORE?
Further resources :
1. Chronology of legislation on the management of water resources and aquatic biodiversity : key dates (p. 5)
---
Learn more about the French water players :
---
---